hi friends –
Selena will be starting her parental leave sometime between now and November 6th at the latest. On a recent team call she reflected on how "nesting" looks completely different for her  now versus when she had her first child. I suggested she write a blog about it she graciously agreed (on top of everything else she's doing!)  Please join me in wishing Selena a safe and love and bonding filled parental leave.
Also please join me in welcoming Jen and Jenna to our growing team.
Oh and please VOTE!
– Becky
How "Nesting" Looks Different for Me in 2020
Dear Readers,
During my first pregnancy 8 years ago, I remember proudly holding up a drill, getting my room in NYC ready for my son's arrival. For a non-handy person, it made me feel productive and fierce to be getting the house ready, however fumbling I was with a tool I had rarely used in my lifetime. I loved feeling like I was becoming part of a community of mothers who experience this nesting instinct. The year was also 2012. I had recently become a US citizen and a few months after my son was born, I was pretty relaxed as I pushed him in a stroller to the polls to cast my very first vote to re-elect President Barack Obama.
I am now at most 2 weeks from giving birth to my daughter and we are a couple days short of that facing another election day. At the time of this writing, we are already 49,313,897 ballots in with early voting. Like many who may be reading this, I have family members and friends who do not share my political views. For quite some time, I refrained from trying to get too involved, struggled with how to navigate this, almost quietly holding up my "Asians for Black Lives" sign and trying to find windows to build bridges, to plead for civility, to do what I could without upsetting too many people. And then in the last weeks, my instinct to fight kicked in.
It was only yesterday morning that I realized this instinct was my new "nesting" for my daughter. That I had to get this "house" ready for her, this world she is going to grow up in, and could not just idly stand by and hope for the best. As so many have said, this election could be the most important of our lifetime.
While this year has been full of so much grieving for lives lost, this little girl coming so improbably into this world for me at 46 years old is a bright spot I cannot let be dimmed by complacency. And so I faced into both my privilege and my fears and started to speak up.
Even though I thought I committed to humility and decency in the fight, there has been ugliness unspeakable. Here is a quote from Joe Biden to Evan Osnos in the New Yorker that sums it up well:
"I'm embarrassed to say, I thought you could defeat hate. You can't. It only hides. It crawls under the rocks, and, when given oxygen by any person in authority, it comes roaring back out. And what I realized is, the words of a President, even a lousy President, matter. They can take you to war, they can bring peace. They can make the market rise, they can make it fall. But they can also give hate oxygen."
As much as perhaps I am fumbling like someone unfamiliar with how to use a drill, the drive to snuff out this oxygen of hate by this momma is a force to be reckoned with now. With days to go that could define our next 4 years and beyond, and the future of our children, let's do this together! When there is no more oxygen for this fire, maybe someday we can have hope still that hate can be defeated. #vote
With much love as I sign off soon to nest with this baby! (And many thanks to Becky for giving me the opportunity to guest write this week! So much appreciation…)
Selena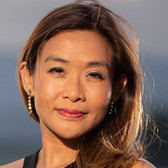 We wish Selena the best as she nests into the end of 2020. We can't wait to meet her baby!
In the meantime, we'd love to introduce you to two new members of our team. Jen will be covering for Selena can be reached at jen@billionsinstitute.com. Jenna has joined our team to head up our marketing efforts as we believe there are literally millions more change leaders who could benefit from adopting our approach. Click on their mugs to get better acquainted.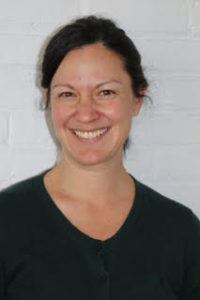 Jen Green, Interm Operations Manager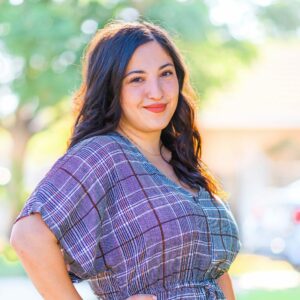 Jenna Culotti, Marketing Manager 
More again soon!

– Becky