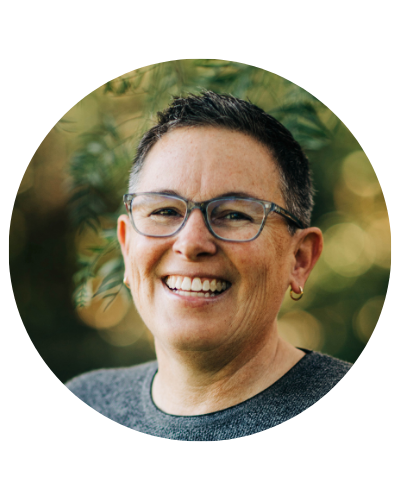 Becky Margiotta
Becky Margiotta is the cofounder and owner of The Billions Institute, LLC, the author of #1 bestselling book Impact with Integrity: Repairing the World Without Breaking Yourself, and the host of the Unleashing Social Change Podcast. 
Through the Billions Institute, Becky has trained thousands of government, philanthropic, and third sector leaders from every corner of the globe and from every sector of social change on how to design and lead large-scale change. Her workshops incorporate many of the training categories in the scope of work, including leadership, emotional intelligence, team building, and communications skills. Becky has been training and coaching executives and their teams since 2015, building upon her decades of experience in leadership and management, from nine years of service as a US Army Officer and 11 years directing programs in the human services sector.  
Career highlights include directing the 100,000 Homes Campaign for Community Solutions, which mobilized 186 cities to permanently house more than 100,000 people who had previously been living on their streets in just under four years. Becky's work has been featured on 60 Minutes, in the New York Times, the Stanford Social Innovation Review, and the Harvard Business Review. She is a guest lecturer at Stanford University and the Harvard T. H. Chan School of Public Health. 
A graduate of West Point, Becky also served for nine years as an officer in the US Army, both in Special Operations and Special Mission Units. Becky received a Masters Degree in Organizational Change Management from the New School University. She received her coaching certification from the Hendricks Institute. Her awards include the White House "Champion of Change" award, the Schwab Foundation "Social Entrepreneur of the Year" award, and the National Conference on Citizenship's "HOOAH" award.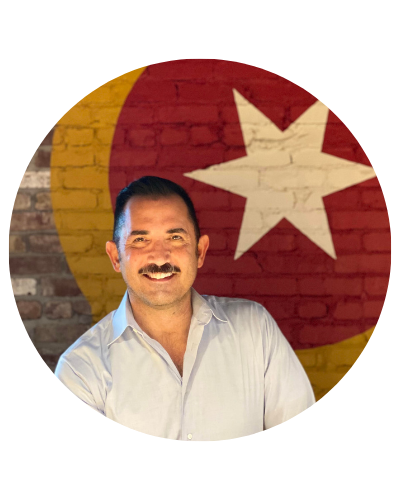 Mike Thompson
Mike is a visionary and transformational leader with a track record of empowering and engaging teams to create lasting impact. He has led national and state LGBTQ advocacy organizations as well as a California-based LGBTQ community center. Mike's first-hand experiences in the Chief Executive Officer, President, Executive Director, Chief Operating Officer, and Chief Impact Officer roles have equipped him with the abilities and perspectives necessary to create change. He is a skilled strategic thinker with the ability to assess an organization's environment and opportunities, establish innovative business strategies, and translate strategy into actionable, measurable tactics.
Mike is a tribal citizen of the Cherokee Nation, a graduate of The University of Oklahoma, has a coaching certification from Hendricks Institute, holds BoardSource's Nonprofit Board Consulting certification, and serves on faculty with Billions Institute where he is also a leadership coach. Mike has received numerous Community Leadership Awards and, in 2019, was named one of "50 People Who Impact the Quality of Life in the Coachella Valley".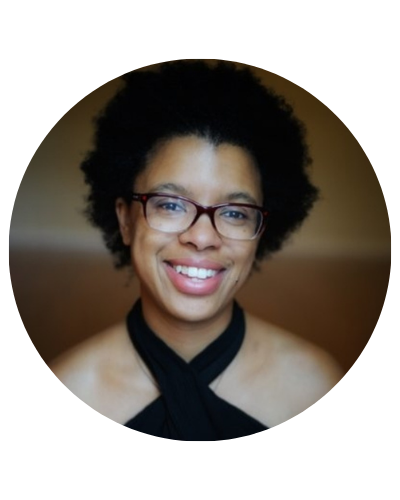 Nicole Taylor
Nicole Taylor is the founder of the well-being consultancy Joyful Pause and author of the award-winning book A Joyful Pause: 52 Ways to Love Life.  She has facilitated individual and organizational trainings since 2008, including for organizations such as Subaru of America, the Shift Network, Foundation for Conscious Living, Fairmount Park Conservancy, Mural Arts Foundation, Montgomery County Coalition for the Homeless, iThrive Games Foundation, Barnes Foundation, and National Board of Medical Examiners.
With two decades of communications and management experience, Nicole has been instrumental to change management and strategic communications at multiple organizations.  With a BA in Journalism and an MA in Creative Writing, much of Nicole's career has been about communicating and training staff in service of organizational resilience.
Nicole is a certified Big Leap Coach, a NAMA-certified Ayurvedic Health Counselor, a Certified Vishoka Meditation Teacher, and a 500-hour certified yoga teacher. Nicole is a featured faculty member for  multiple yoga teacher trainings, mediation teacher trainings, Ayurvedic Yoga Specialist trainings, and speciality trainings for new coaches.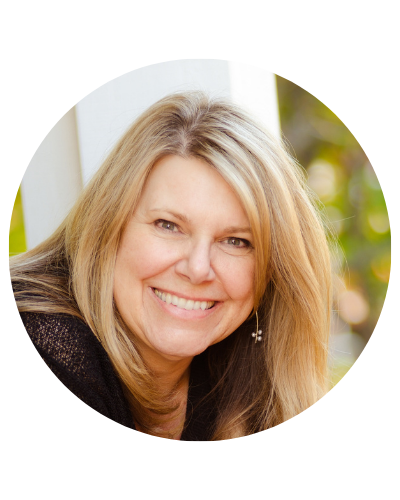 Nancy Stubbs
Nancy Stubbs is a Kolbe Certified™ Consultant and Certified Coach with over three decades of coaching, human resources, and training experience. She specializes in identifying instinctive strengths, developing resonant hiring practices, and building interpersonal acumen among C-suite leaders and their teams. In her work she emphasizes the importance of creating a whole-person collaborative approach to problem-solving.  
Nancy has coached hundreds of individual clients, delivered dozens of workshops and presentations on behavioral-based interviewing, striving instincts, and conscious leadership skills. As a Kolbe Certified™ Consultant (1996-1997 and 2015-present), Nancy has delivered and interpreted over 2,600 Kolbe assessments and created over 300 unique job profiles using Kolbe's EEOC-compliant RightFit™ selection and hiring methodology. Nancy has helped organizations build their teams, resolve leadership and team conflicts, and inspire employees to realign their work to their innate talents, thus improving productivity and job satisfaction at both individual and team levels.   
Her career spans the corporate, non-profit, and startup environments across multiple sectors including education, biomedical, social justice, arts/music, electric/nuclear power and telecommunications. She is the lead coach in a premier network of seasoned and multiple-time founders committed to building sustainable and healthy companies. 
Nancy's clients value her ability to quickly build trust and rapport among employees at all levels of their organization. Her consultative approach and commitment to humanistic, conscious leadership practices has resulted in a successful coaching and consulting practice built on referrals and repeat business.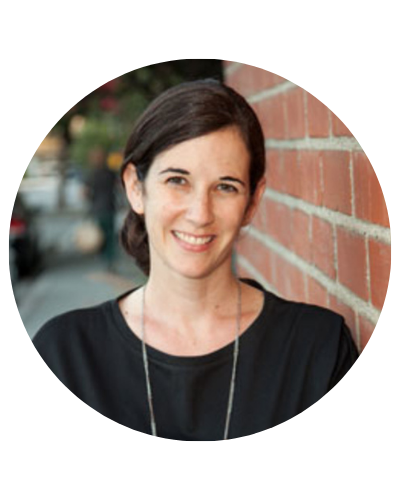 Christine Margiotta
Christine Margiotta is the Executive Director of Social Justice Partners Los Angeles (SJP). She is passionate about channeling our collective power to create enduring justice and community, and she co-creates liberatory workplace practices within SJP and beyond. Christine has led SJP through major organizational change, including shifting all of their practices from charity to justice-centered approaches at every level of the organization, and growing the organization from an annual revenue of $500k to sustainable annual revenue of $3M.  She created and launched SJP's Systems Change Accelerator to bolster early-stage social justice initiatives and Anti-Racism for White People to support leaders in championing racial justice. She has trained over 1,200 people in anti-racism and liberatory workplaces workshops. 
For over 20 years, Christine has leveraged a blend of community organizing, grantmaking, and policy change to create progress on racial and economic justice, homelessness, and LGBTQ+ rights. Christine designed and led Home For Good at United Way of Greater LA, an initiative to end homelessness that leveraged over $1 billion to create housing for 35,000+ Angelenos in her time there.
Christine is a graduate of Scripps College and received her MSW from UCLA. She serves as the Chair of the L.A. County Measure H Citizens' Oversight Advisory Board, and she is a founding Board member of Claremont Change, an effort to end racism in Claremont policing.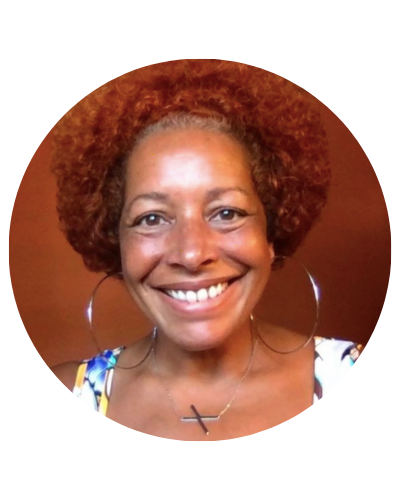 Susan X Jane
Susan X Jane is the Principle of Navigators Consulting. She has over 25 years of experience working in the field of culture, diversity and inclusion, providing strategic planning, facilitation, program development, and training to both big and small organizations in Boston and beyond.  Susan helped dozens of Boston area organizations grow their capacity to serve diverse audiences during her decade as a senior manager at the YWCA Boston. Most recently, Susan was a professor of Communications and director of Wheelock College's Communication and Media Literacy program where she trained the next generation of activists and leaders to affect change in the public and private sector, teaching courses like Media and Race, Sociology of Minorities, and Organizational Communication. Susan is a skilled facilitator, experienced in making organizational cultures inclusive. She has served on a number of planning committees, including The Youth Voice Collaborative, LiNC, The South End Youth Workers Alliance, The Wheelock College Strategic Realization Team, and The Boston Civic Media Planning Group, to develop and support execution of long-term organizational strategic plans.  Susan believes that diversity isn't about checking a box; it's about leveraging the best human capital to achieve your organizations' mission and goals. She is passionate about helping organizations build sustainable integrated inclusion practices that will help their company, their clients and our world thrive.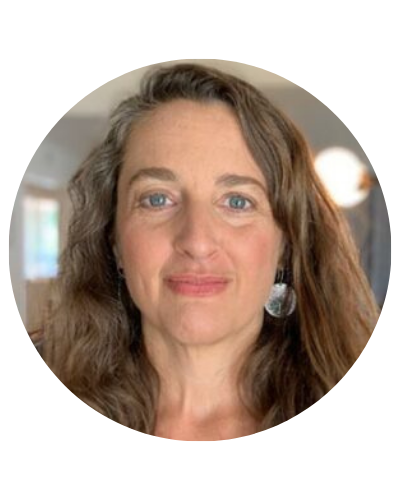 Leslie Chertok
Bringing a passion for transformation, wellbeing, and guiding leaders to reach their full potential
Leslie is a leader with 25+ years of entrepreneurial, private practice, organizational coaching, trauma recovery and training facilitation experience emphasizing mindfulness and wellbeing in the therapeutic, biotechnology, educational, social change and healthcare fields; a proven leader able to facilitate individual and professional growth, on defined objectives, with elevated outcomes. She has supported over 10,000 individuals identify and overcome core obstacles to realizing their full personal and professional potentials.
Leslie has been fortunate to witness the power of change within both her private therapy practice and her coaching programs. The theme of facilitating change continues with her leading team retreats within industriesfocused on social good and social justice, for both business and non-profit leaders. Her professional journey has culminated in an opportunity to enable transformational change as she co
founded BioPause Inc where they are using medical grade technology in a wearable device that is focused on decreasing stress and increasing wellbeing.
Her preferred work location is in the forest, inviting nature to support people connecting with their most authentic selves.
• Enabling Transformational Change
• Building High Performance Teams
• Guiding Individuals to Thrive
• Leading Curriculum Development
• Embodied Emotional Intelligence
• Intra & Interpersonal Skills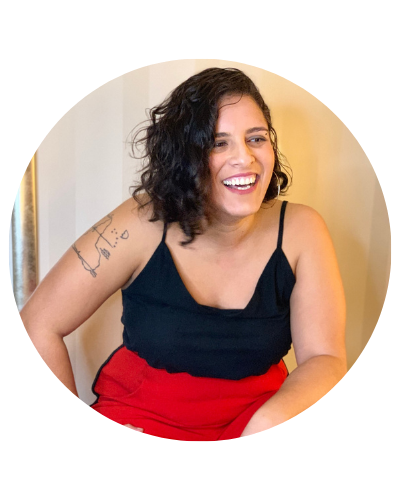 Christine Ortiz
Founder of Equity Meets Design
I am a serial entrepreneur with a passion for innovation through equity-centered design. My current venture is Equity Meets Design, a think & do tank that builds capacity in folks to use an equity-centered design process to answer the question "How do I do equity?" Their equity by design process supports individuals and organizations to intentionally design their interventions, interactions and institutions for equity and justice. You can take more of my courses here.
I spent my teenage years creating the national Truth tobacco prevention campaign and launched my first consulting firm at 17, supporting states and other countries interested in implementing the Truth model. I have launched k-12 microschools, consulted for schools in the US and internationally, designed and coached entrepreneurs, coordinated a national competition for innovative school models, and designed and taught graduate-level courses on redesigning schools at the Stanford d.School and Harvard University.
The first in my family to have a college degree, I have a BS from MIT, Masters in Education and Non-Profit Management, and a Doctorate in Education Leadership from Harvard University. In all my endeavors, I have been motivated to address the barriers innovators face when tackling complex equity-based social issues, leveraging and accounting for the entirety of who I am, especially my experience being a Latina and a mother from the south. I live in Orlando, Florida with her teenage and newborn daughters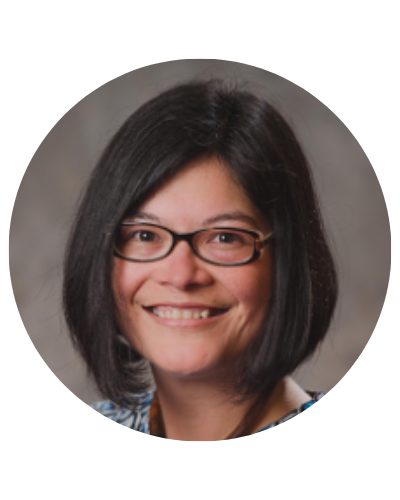 Heather Kawamoto
Heather Kawamoto is the Creator/Principal of Collective Liberation LLC and an Equity in Education Program Manager at the Puget Sound Educational Service District (PSESD). Heather is persistent in creating liberatory education systems and structures to create a racially just society. Heather actively dismantles racial oppression and white supremacy, and engages hearts, minds, and bodies in racial healing and liberation through professional learning, consulting, and coaching. Heather has a regional, statewide, and national perspective and for over 20 years has led social justice initiatives and facilitated and consulted with thousands of school district executive leadership, teachers, community leaders, and parents.
Heather has led PSESD's race-based Caucusing program examining the internalization and manifestation of white supremacy, led PSESD's Professional Development and Learning on racial equity, received PSESD's Equity in Education Leadership Award, and was a National Equity Leaders Action Network Fellow. Heather is proud to be Yonsei (fourth generation Japanese American) and actively honors her ancestors and their commitment to peace, love, and creating a just and humanizing society.
Katie Hong
Katie Hong (she/her) has worked in the philanthropic, non-profit and government sectors for over 25+ years and is now Principal at KH Consulting, LLC where she is coaching senior leaders and supporting collective efforts that are advancing racial equity and social justice.
Recent projects include serving as learning facilitator to support discussions and organizational learnings on diversity, equity and inclusion on behalf of The Equity Lab and Partnership Advisor to Hyphen Partnerships on supporting multi-sector partnerships and collaborations to accelerate structural change and equitably distribute federal resources.
Other projects have included identifying an operating model for Meyer Memorial Trust in implementing the foundation's racial justice strategy and supporting program teams within the Hewlett Foundation advance their internal and external work in advancing diversity, equity, inclusion and justice.
Coaching clients include senior leaders from the Bill & Melinda Gates Foundation, Overdeck Family Foundation, The Bridgespan Group, Philanthropy Northwest, United Way of Greater Los Angeles, Tipping Point Community, World Saavy, and Pollen Midwest.
Prior to launching her own coaching and consulting business, Katie's most recently served as Program Director at the Raikes Foundation, where she supported local, state and national communities to equitably prevent and end homelessness for unaccompanied youth and young adults; and expand educational and employment opportunities for opportunity youth (youth ages 16-24) who are not currently working or in school. Previously, Katie led the Pacific Northwest Initiative at the Bill & Melinda Gates Foundation. In the public sector, Katie held a number of key positions including Director for the City of Seattle's Office of Housing, Senior Policy Advisor to Washington State Governor Gary Locke and Seattle Mayor Greg Nickels and as a Program Examiner in the Office of Management and Budget for President Bill Clinton.
Katie has a Master's degree in public policy from the University of Chicago and her BA from University of California at Berkeley. Katie served as a White House Fellow in the White House Chief of Staff's from 2000-2001. She is on the Board of Citizen University and currently the Board Chair for Funders Together to End Homelessness; a graduate of the Billions Institute's Mastery Fellowship program and a certified Big Leap coach from the Hendricks Institute. Katie also completed the Online Organizational Development Certification Program (ODCP) from the Institute of Organizational Development and recently completed the Leadership Circle Profile Certification.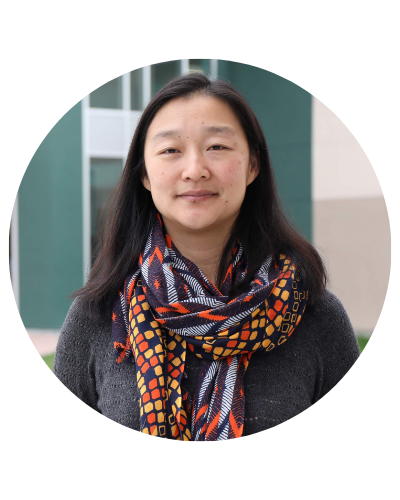 Eunice Nichols
Eunice Lin Nichols is obsessed with bringing older and younger generations together to solve society's greatest challenges, creating a better future for all. She is Vice President of Innovation at Encore.org where she supports social entrepreneurs working on ambitious initiatives to bridge generational divides. Previously, she ran the The Purpose Prize (now a program of AARP), which has awarded over $5 million in prizes to nearly 100 social entrepreneurs over the age of 60 since 2006. She also spent 11 years leading a portfolio of initiatives to expand the social contributions of older adults in California, including scaling Experience Corps from one neighborhood school in San Francisco into a thriving Bay Area program mobilizing hundreds of individuals over 50 to help thousands of kids read by third grade. Eunice has been recognized as a Next Avenue Influencer in Aging and a recipient of the James Irvine Foundation Leadership Award for advancing innovative and effective solutions to California's most significant issues.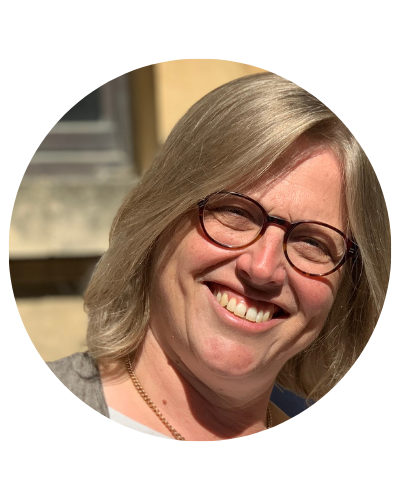 Helen Smith
With a background as a nationally regarded forensic psychiatrist, Helen has more than 30 years' experience working in England's national health service (NHS). For the last 4 years she has been clinical advisor and lead for the national mental health safety improvement programme. She has extensive experience of leading, supporting and coaching in quality improvement and spread and adoption programmes at national, regional and local provider level. 
Helen also coaches and mentors leaders across the broader health and care sector to improve the safety and quality of care. 
The common thread is that Helen chooses to work with people aspiring to improve the lives of others through the work that they do – experts by profession and experts through their experience of using services.  As a forensic psychiatrist by clinical background Helen's work often focuses on those with complex needs, within secure psychiatric services.
Helen has expertise in using systematic approaches to quality improvement, from a project's genesis to scale up and spread, and has trained at the Institute for Health Improvement in Boston, the University of Leeds and the Billions Institute. 
She has worked in the design and delivery of multiple quality improvement programmes, within and across systems, regionally and nationally. These include programmes to  reduce restrictive practice across mental health inpatient services and to improve sexual safety within inpatient mental health services.  Helen and her team have won a number of national awards for their work.
She has particular expertise in working with people with lived experience of services, supporting teams to create the culture for continuous improvement and developing  infrastructure that promotes sharing, curiosity and promotion of an appreciative approach.
Helen has degree in medicine from the University of Birmingham (UK), a Masters degree in Criminology from the University of Cambridge(UK), a Postgraduate Certificate in Patient Safety and Clinical Risk Management from the University of Leeds(UK) and is a Fellow of the Royal College of Psychiatrists(UK).