Social change leaders who want to deepen your ability to do the inner work beyond what is available in our courses and coaching options: 
We are delighted to offer our Billions Institute fellowship!
We would like to help you adapt and apply all of the leadership skills described in Becky's book, Impact with Integrity: Repair the World Without Breaking Yourself, so that you can…repair the world without breaking yourself. 
This is the most intensive work offered by the Billions Institute. We will never try to convince you to be part of this fellowship; if anything, we may try to talk you out of it. 
This fellowship is only for leaders who are genuinely enthusiastic about doing the deeply personal inner work of social change, in relationship, in community, over time.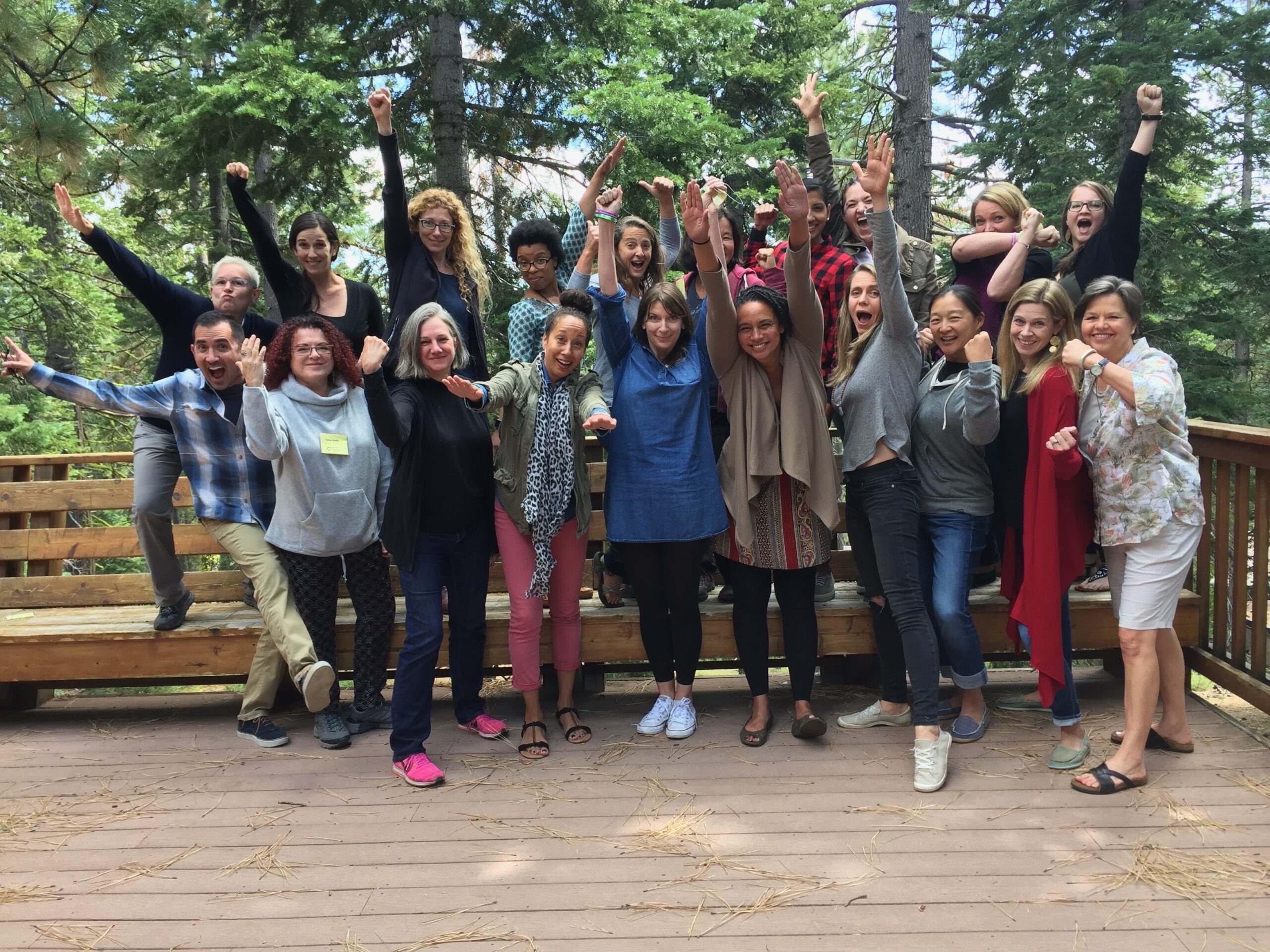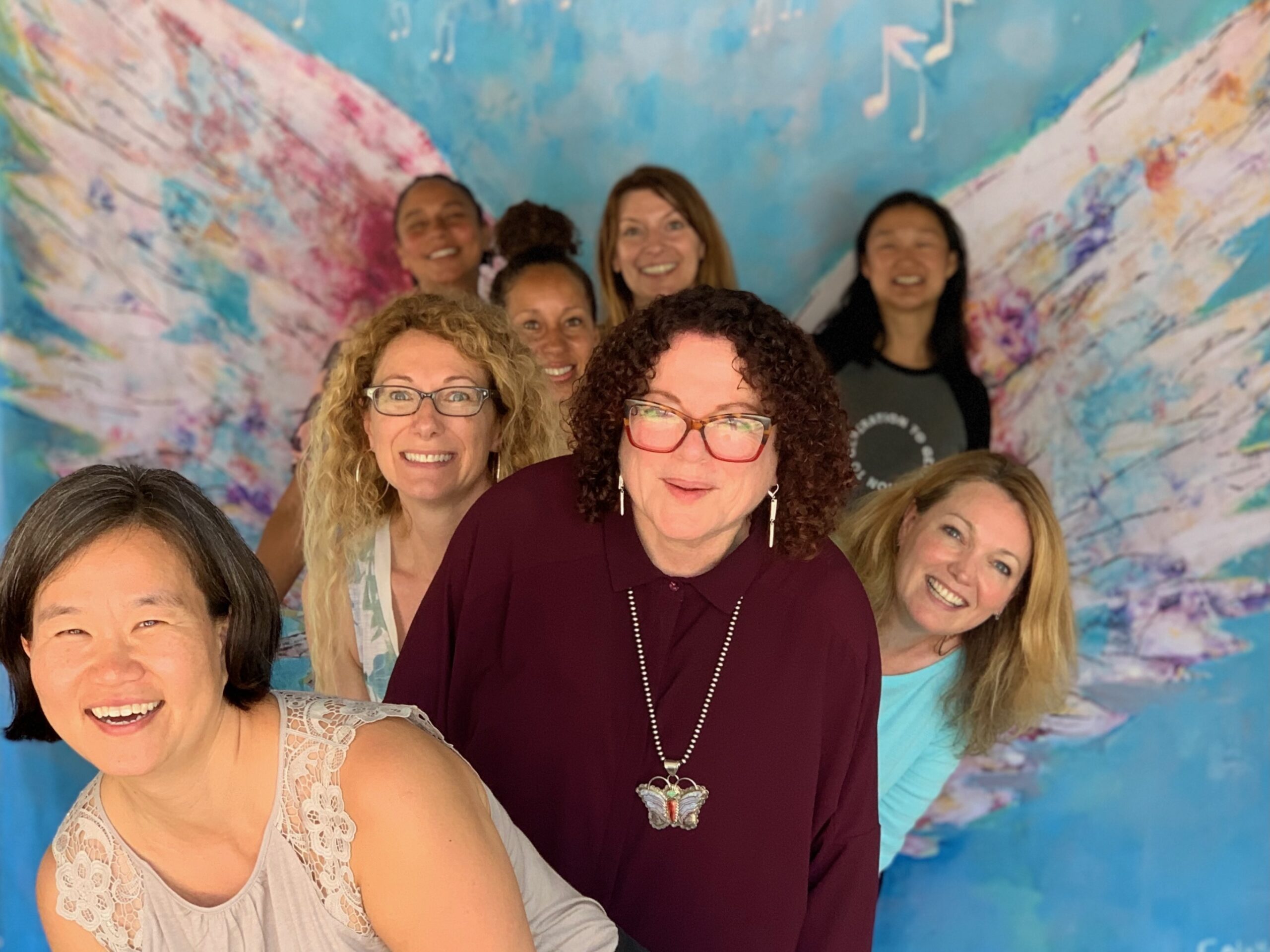 Our intention in creating this fellowship is that it be the "home base" for social change leaders from a variety of sectors over the remainder of their careers, even beyond graduation. Graduation is expected at the two year point, but we consider that a milestone along the way versus an end point. A small percentage of graduates become coaches for the Billions Institute. 
To encircle you with maximum support for your growth as a leader, we've curated an eclectic faculty team with a fabulous range of genius and super powers.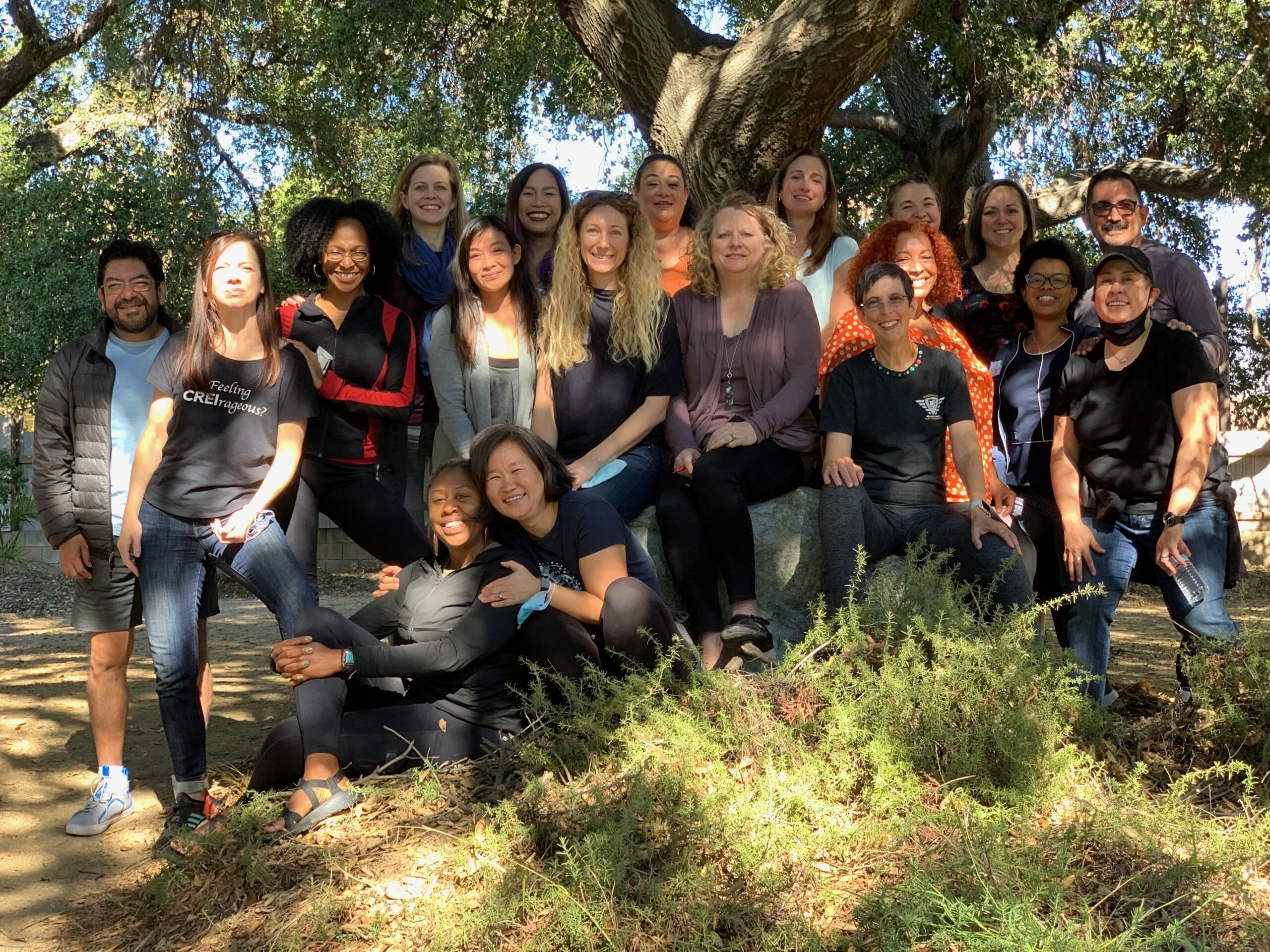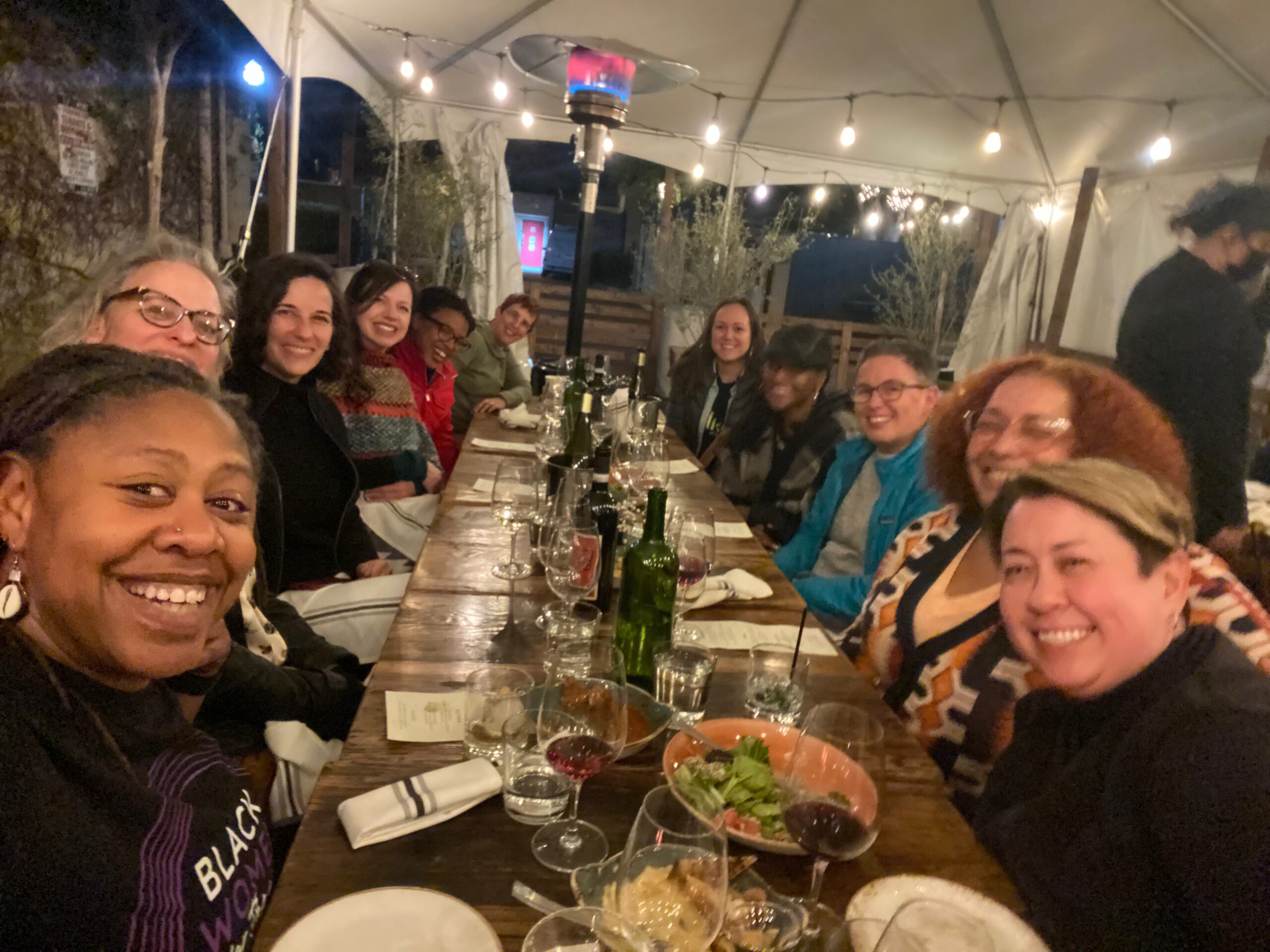 We would like to help you become an expert in all of these skills and more:
Centering your work in racial and social justice
Facing your challenges head on
Embracing your power
Clarifying your commitments
Playing a bigger game
Shifting from entitlement to appreciation
Communicating your authentic truth
Creating impeccable agreements
Owning your genius
Getting buy-in from your key stakeholders
Letting go of limiting beliefs
Excited about the possibilities?
Book a call to explore if this fellowship might be for you.
Frequently Asked Questions 
Where does the fellowship meet?
Becky & Christine Margiotta host the fellowship meetings in their home in Claremont, California. Most fellows choose to stay at the DoubleTree Hotel half a mile away.
Who is eligible to apply?
Any graduate of any of our two major courses (Exponential Impact or The Inner Work of Social Change) as well as members of our coaching community are eligible to apply for our fellowship. All fellows must be actively engaged in leading social change in the sector and in leadership roles.
What is included in the fellowship?
Over a two year period, which starts when you attend your first in-person meeting, the fellowship includes: - as many in person retreats as you are able to attend ($18,000 value) - access to all Billions Institute in person and virtual courses ($3989 value) - access to the coaching community ($2376 value) - Kolbe-A assessment and coaching session with Nancy Stubbs ($375 value)
How much does the fellowship cost?
We only ask $12,000 total for the two years (not including travel, lodging, or meals, which are on your own). We are able to break up payments if needed. We keep the price as low as possible because we understand the constraints of the social sector, but please know we value this fellowship at $24,740.
Are scholarships available?
A limited number of partial scholarships are available to support leaders of earlier stage racial or social justice initiatives. Please indicate in your application if this is something you would like to be considered for.
I'm worried that I would feel too selfish/self-indulgent taking this time for myself or that our organizational resources would be better spent on more strategic and technical priorities.
Every single graduate of the Billions Institute fellowhip has had the same concern and to our knowledge, not a single one has regretted this investment in themselves as leaders. The fact that you're even thinking this tells us that you'll fit right in. Only you know what is best for yourself and your organization. One way to "play" with this concern is to ask yourself, "what if the exact opposite were true?"
I'm thinking I might try to have a baby or take a sabbatical or might need to miss some of the fellowship convenings for some reason. How does that work?
By exception, we are willing to extend your fellowship by one year. That said, we highly recommend that you prioritize fellowship meetings and go straight through if possible.
I'm ambivalent about doing the inner work. Should I still apply?
No. This fellowship is for people who are genuinely enthusiastic about doing the inner work in community with others. Perhaps our 1:1 coaching would be a better fit to support you in your development as a leader at this time.
How does this work for the fellowship to be my "home base" for life?
If and when you meet the requirements and graduate, you are authorized to attend any future fellowship in person retreat for only $300. Substantial discounts are also offered for courses and coaching offerings. And as we mentioned before, some fellows go on to become Billions Institute coaches and faculty members themselves.
What if I get started with the fellowship but then decide it's not for me?
You can leave with an "incomplete" at any time and we will provide you with a pro-rated refund to you based on the number of in person days you have completed.
Who else is already in the fellowship?
If you join the fellowship, you will be joining an extraordinary peer group who will love you and challenge you and help you level-up your leadership. You can learn more about our current fellows and graduates here.
How many people are in the fellowship at any given time?
We limit the number of current fellows to 20 because that's how many can comfortably fit in our living room.
What is your commitment to diversity, equity, inclusion, and belonging?
Several members of our faculty team, and some of our fellows as well, have significant experience in training and consulting on race, diversity, equity, inclusion, and belonging. Our intention is to decenter whiteness and heteropatriarchy while we weave a racial and social justice perspective into all of curriculum and approach. As with most things in life, we are a work in progress.
On a rolling basis, we will admit a maximum of 7 new fellows at each retreat. Applications are available below. We make admissions decisions on a rolling basis, generally within a few days of receiving your application. If you are interested, please don't hesitate to reach out to becky@billionsinstitute.com to discuss further.