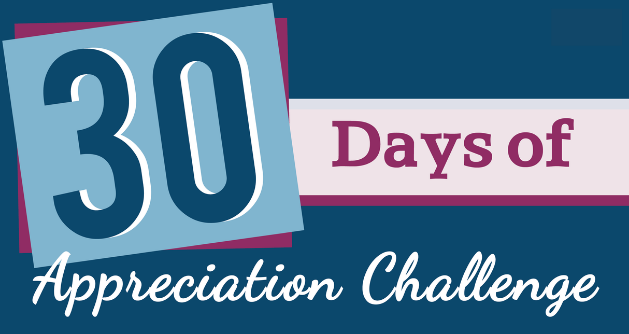 In Chapter 8 of Impact with Integrity, you learned about the importance of shifting from entitlement to appreciation. 
Your ability to cultivate a state of appreciation is in and of itself a gift to yourself, everyone you come into contact with, and will ripple out in countless ways you will never know.
Appreciation isn't nice touchy-feely fluffy stuff. 
Appreciation is essential for you to become the kind of leader you want to be. 
Appreciation must become a habit.
For something to become a habit, you must do it every single day and we want to help you do just that. When you sign up for this challenge, every morning for the next 30 days you will receive a short prompt inviting you to generate one appreciation to start off your day. 
This can be even more fun with a friend – why not invite them to complete this challenge with you? 
Remember: what you appreciate appreciates!