Once you've completed the Skid Row School, you are eligible to attend our advanced courses (coming soon!) and apply to the Billions Institute Fellowship. The talented leaders below are in the inaugural cohort of the fellowship. We are currently
accepting applications
to the fellowship on a rolling admissions basis to start in early 2019.
---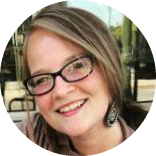 Alison Marczuk. Alison is a graduate of Brandeis University and Ohio State University, which awarded her MA and BA respectively.  She has a strong passion for politics, education, technology, and the interplay between the three. Her highest aspiration is to make a positive impact on the world in which she lives by fostering a love of learning in those with whom she interacts. Alison is the Chief Operating Officer at Kids Read Now.
---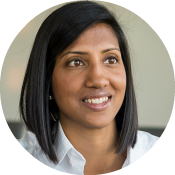 Anu Malipatil. Anu Malipatil, Director, Education at the Overdeck Family Foundation, has over 13 years of experience in K-12 education. Most recently, she was a Regents Research Fund Fellow, leading the implementation of standards, curriculum, assessment and instructional leadership through New York State's Race to the Top initiative in math, social studies, and science. Prior to that, she was responsible for building a K-12 science program for Achievement First, a network of public charter schools in New York and Connecticut. At Teach For America in New York City, Anu led the math and science team as Managing Director and significantly improved student achievement results in the region. She began her work in education through Teach for America as a middle school math and science teacher at PS/MS 95 in the Bronx and later as a middle school science teacher at KIPP: STAR in Harlem. She earned her Master's in Teaching from Pace University and graduated magna cum laude from Emory University with a B.A. in Economics (pre-medical studies focus). Currently, she serves as the foundation's Vice President.
---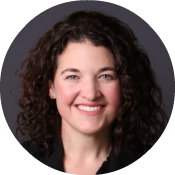 Brigid Ahern. Brigid joined Turnaround for Children in 2014 as Chief External Affairs Officer. She oversees the Communications, Development, Executive, Policy and Systemic Impact teams and serves as the driving force behind efforts to increase stakeholder engagement to fulfill the organization's mission of transforming high-poverty schools.
Prior to joining Turnaround, Brigid worked for Uncommon Schools, a high-performing public charter school organization. As Director of Development, she led efforts to secure resources to scale the organization from 11 to 38 schools, launching six capital campaigns in five regions. Previously, at the New York City Department of Education, Brigid served as the Senior Manager of Operations for the Partnership Support Office (PSO), where she led the design of the PSO service model, assessed external partners for instructional and managerial capacity, built partner autonomy, and drove high-quality support to 187 schools that chose to align with partnership organizations. Prior to the DOE, Brigid was a Director of Content Delivery at the Corporate Executive Board, where she designed and presented best-practice research to corporate development officers at Fortune 500 companies.
Brigid holds an MBA from the Kellogg School of Management at Northwestern University and a B.A. in English from the University of Virginia. She is also an alumna of The Broad Residency in Urban Education.
---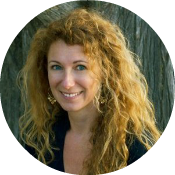 Daisy Sharrock. Daisy Sharrock leads the Mathematical Agency Improvement Community (MAIC), a network of 16 southern California schools working to abolish the phrase "I am not a math person." The network of teachers and administrators uses improvement science tools and methodologies to identify, test, and scale classroom practices that increase students' mathematical agency and success across diverse contexts. Daisy also teaches in the High Tech High Graduate School of Education, conducts improvement science professional development across the High Tech High K-12 schools, and assists in the development and convening of an improvement network drawn from California schools, districts and CMOs within the Deeper Learning network to tackle the persistent problem of college, career and civic readiness for all students.
Daisy has a degree in biochemistry from the University of British Columbia, an M. Ed from the High Tech High Graduate School of Education and is currently enrolled in a doctoral program through the University of California, San Diego.  Her research explores how networked improvement science impacts teacher agency.
---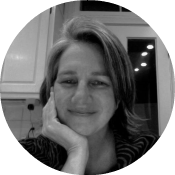 Elizabeth Kelly. I have focused my professional career on caring for and understanding women who live in poverty with the goal of eliminating disparity and improving maternal, infant, and women outcomes. My journey has taken me from the South Bronx, to Appalachia, to the urban core of Cincinnati. I became both aware of and profoundly interested in improvement science in 2008. I currently am the Co- Founder and Women's Health lead for Cradle Cincinnati, a collective impact collaborative formed to eliminate infant mortality in Cincinnati and the Co- Faculty lead for the Cradle Cincinnati Learning Collaborative.
I completed a master's degree in epidemiology from Columbia University Mailman School of Public Health in 2015.
---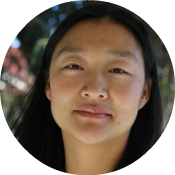 Eunice Nichols. Eunice Lin Nichols is a Vice President at Encore.org and serves as the campaign director for Generation to Generation, a 5-year initiative to mobilize one million adults 50+ to help young people thrive. Previously, she led The Purpose Prize (now a program of AARP), which has awarded over $5 million in prizes to nearly 100 social entrepreneurs over the age of 60 since 2006. She also spearheaded the development of a new prize focused on organizational encore innovation. Before joining Encore.org, Eunice spent 11 years leading a portfolio of statewide initiatives for a leading child welfare agency to expand the social contributions of older adults in California. She scaled Experience Corps (now a program of AARP Foundation) in San Francisco from a pilot project into an award-winning intergenerational program, engaging hundreds of older adults as tutors and mentors to more than 3,000 students in two dozen Bay Area schools. Eunice also launched a series of initiatives that placed encore career-seekers in direct service, coordination and executive-level roles in 20 organizations. Eunice's diverse experiences include managing an innovation team focused on re-envisioning a 140-year old, 5,000 member faith-based institution, and working as a business consultant, specializing in international market expansion, consumer research and brand strategy. She is active in her community, leading an annual community festival that engages more than 100 volunteers at a state-subsidized preschool serving children living below the poverty level. Additionally, Eunice serves as an elder at her church and volunteers as an executive coach for an entrepreneurship training program and startup incubator that helps former prison.
---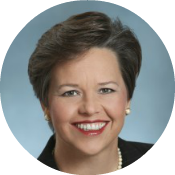 Jennifer LeSar. Jennifer LeSar is the founding CEO of LeSar Development Consultants, and a founding Co-CEO of Estolano LeSar Perez Advisors, two firms working together to grow thriving, healthy and vibrant communities.  Jennifer combines a background of more than three decades in community development, real estate development and investment banking with a deep working knowledge of eco-system change management and organizational strategy to support clients in achieving impactful and scalable solutions to today's most vexing policy challenges including addressing our global housing affordability crisis and ending homelessness in the United States.
Ms. LeSar received both her M.B.A. in real estate and finance and an M.A. in Urban Planning from UCLA and she received her B.A. from Bryn Mawr College in political science and economics.  She also completed an Executive Program in Social Entrepreneurship at Stanford Graduate School of Business.
---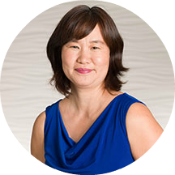 Katie Hong. Katie Hong is a director at the Raikes Foundation where she leads the foundation's efforts to prevent and end youth and young adult homelessness. Prior to joining the Raikes Foundation in 2012, Katie consulted with private philanthropic foundations and nonprofit organizations on strategic planning and organizational effectiveness. She worked at the Bill & Melinda Gates Foundation for more than five years, where she oversaw its Pacific Northwest Initiative, including efforts to reduce family homelessness and its work in advocacy grantmaking in Washington state. Katie has also served as the director for the City of Seattle's Office of Housing, as executive policy advisor to Governor Gary Locke, and as a White House Fellow for both Clinton and Bush administrations. She has a bachelor's degree from the University of California at Berkeley and a master's degree in public policy from the University of Chicago.
---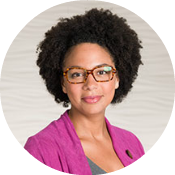 Lindsay Hill. Lindsay Hill joined the Raikes Foundation as a program officer in 2015. In addition to her national education strategy work, she co-leads the foundation's efforts around diversity, equity and inclusion. Prior to joining the Raikes Foundation, Lindsay spent four years as the founding executive director of Teach For America – Washington. She began her career as a fourth-grade teacher in Brooklyn through Teach For America and later worked as a program director, supporting new teachers in three of New York City's boroughs. Lindsay has also served as the director of training and support for the "I Have a Dream" Foundation, and she sits on the board of directors for the Washington State Charter School Association and the Bureau of Fearless Ideas, a Seattle-based nonprofit. She holds a joint bachelor's degree in sociology and public policy from Pomona College and a master's degree in teaching from Pace University.
---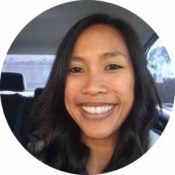 Mari Jones. Mari Jones is the Project Co-director of the Deeper Learning Hub, a national practitioner hub whose mission is to spread deeper learning practices and ensure that more students across the country are achieving deeper learning outcomes.   She co-leads the Share Your Learning Campaign which aims to focus on spreading a small set of practices (exhibition, student-led conferences, and presentations of learning), to 5 million students by 2020.  She is also an Improvement Facilitator for the Center for Research on Equity and Innovation at High Tech High Graduate School of Education, and a course instructor for the Teaching Apprenticeship Program at HTH GSE.
Mari has always felt that education is a form of activism, and she is passionate about promoting social change and equity by empowering youth.  As an elementary educator for 14 years, she spent half of her career in National City, working primarily with English Learners and the other half working at High Tech Elementary Explorer, which nurtured her passion for social emotional learning and crafting opportunities for meaningful learning experiences.  She holds an M.Ed. in Educational Leadership from HTH Graduate School of Education where her work largely focused on the intersection of project based learning and social emotional learning as important pathways that lead to the development of deeper learning competencies, and on professional development to support new teachers, as well as an M.Ed. in Research, Equity and Technology from UCSD.
---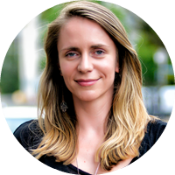 Maša Užičanin. Maša is the Executive Director of Sevenzo, a social impact nonprofit whose mission is to diffuse what works in education so that all students can reach their full potential. Sevenzo spun off from the Bill & Melinda Gates Foundation, where Masa served as a Program Officer managing a portfolio of investments in K-12 education focused on rapid innovation. The goal of the portfolio was to accelerate the rate at which innovative ideas, tools and processes take root in real schools and classrooms. Sevenzo was born in response to a call from educators who wanted to rapidly share practices that work across state and district lines. Prior to joining the foundation, Masa was the Director of Research & Development at Wireless Generation (now Amplify) where she led the development and evaluation of algorithm-driven educational products. Before joining Wireless Generation, Masa was a literacy coordinator at the New Jersey Department of Education where she designed and delivered state-level professional development to support New Jersey's Abbott districts. Masa began her career as an elementary school teacher in Harlem, NY. She aspires to continue leading efforts that have real impact on young people's lives.
---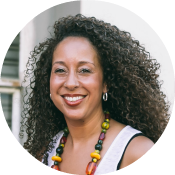 Michelle Molitor. Michelle Molitor is the founder and CEO of Fellowship for Race & Equity in Education (FREE), an organization with the mission of creating equitable educational spaces for all students through honest and open dialogue across difference, and collective anti-racist action.  This equity work was built in response to the urgency for culturally responsive systemic change for our most vulnerable students—not just in DC, but nationwide. FREE has partnered with and led work alongside several national, regional and local education agencies across the education ecosystem including the Department of Education, district offices, individual schools, philanthropic groups, and education facing entities.   Prior to starting FREE, Michelle was a teacher for many years, and was a founding school administrator and principal for a decade.
---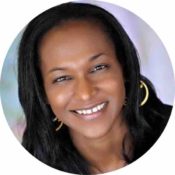 Michelle Sadrena Pledger. Michelle Sadrena Pledger works as a Project Co-Director for the Center for Research on Equity and Innovation and teaches at High Tech High's Graduate School of Education. She earned her Master's in Pacific International Affairs, with a career concentration in International Development and a regional specialization in Latin America at the Graduate School of International Relations and Pacific Studies, University of California, San Diego. Prior to entering graduate school, Michelle lived in Bisai, Japan for two years, teaching English and American culture at public junior high schools while engaging in performance dance and theater. Michelle received her undergraduate degree at the University of California, Irvine, with a major in International Studies and a minor in Clinical Psychology. During this time she also attended La Universidad Catolica Pontificia in Santiago, Chile for one semester. Proficient in Spanish and conversational Japanese, Michelle enjoys international travel and leaves the country at least twice a year. While working at High Tech, Michelle has taken student's to Washington D.C., the Dominican Republic, Vietnam, the U.K., France, Panama, and Costa Rica. Michelle recently earned her Certification in Dance at Palomar College and was awarded 2013 Dancer of the Year. As a former member of the renowned public speaking organization, Toastmaster's International, Michelle has won numerous accolades for competitive public speaking. Her most notable speaking engagements include the USC Shoah Foundation Gala when Stephen Spielberg presented President Barack Obama with the Ambassador for Humanity Award, TEDx Hollywood, and the Past is Present 70th commemoration of the liberation of Auschwitz. With a dual passion for education and dance, she embraces an energetic teaching and coaching style. Michelle is currently earning a doctorate in leadership with an emphasis in social justice education through the Joint Doctoral Program in Educational Leadership at the University of California, San Diego and California State University, San Marcos.
---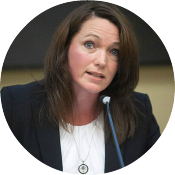 Nicole Hockley. Nicole Hockley is the Founder and Managing Director of the Sandy Hook Promise, a nonprofit working to end gun-related deaths due to crime, suicide, and accidental discharge. The nonprofit is working to build a national movement of parents, schools, and volunteers committed to gun violence prevention in their local areas and on a national stage by influencing state and national policy regarding the issue. The Sandy Hook Promise advocates for mental health and wellness early-intervention programs, and sensible gun safety and storage practices to build more secure campuses and communities nationwide.
---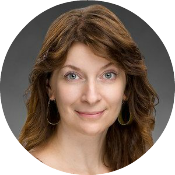 Paula Fynboh. Paula leads the national outreach and program strategy for Sandy Hook Promise with the goal of bringing Sandy Hook Promise's no-cost, easy to implement prevention actions and resources to schools and youth serving organizations across the country.
Prior to joining Sandy Hook Promise, Paula developed international community engagement and social movement strategies across three continents — North America, South America, and Asia — with a focus on reducing violence against women and girls. Paula is a firm believer that hope can counter apathy and strives to provide positive solutions to reduce gun-violence. Paula holds a Masters in International Relations from the Fletcher School of Law and Diplomacy at Tufts University and a BS in Family Social Science from the University of Minnesota.
---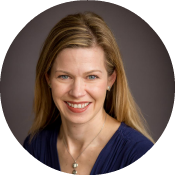 Susan Rivers. Susan Rivers is Executive Director and Chief Scientist at the nonprofit iThrive Games. Adopting a creative leadership style, she supports the talented and passionate iThrive Games team in their collective efforts to empower teens using great games. A social psychologist, she uses her expertise in emotional intelligence and designing social and emotional learning interventions to inform the development of game-based interventions and establish a collaborative and innovative network of teens, game developers, psychologists, affective scientists, educators, funders, and investors. She has published extensively in scholarly journals and books, is the co-author of several curricula on social and emotional learning, and speaks at national and international conferences and events.  She earned two masters degrees and her doctorate at Yale University's Department of Psychology, where she also served on the research faculty for a decade and co-founded the Yale Center for Emotional Intelligence.  Susan, her three children, and husband are avid game players. She lives and works in Newton, MA.
---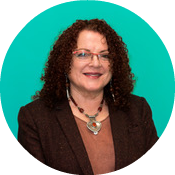 Talma Shultz. I was born in Israel and raised in Mexico immigrating to the United States to continue my research work as a scientist. Motivated by the desire to understand what makes us human, I studied Neurobiology and then Psychology and Education. Opportunities to engage with communities led me to work as an organizer, educator and youth developer. I am committed to equity and access for underserved youth ensuring their preparation to compete and succeed in their life. Talma Shultz is the Director of Strategic Innovation and Programs at the Center for Powerful Public Schools.
---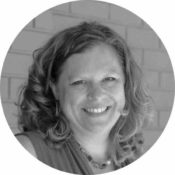 Wendy Loloff Cooper. Wendy Loloff Cooper – CEO: Wendy began with Generation Schools Network in 2010 as the Rocky Mountain Managing Director and was asked by the Board of Directors to assume the CEO role in 2012. While earning a business degree, her love for education was catalyzed through volunteering to teach a business entrepreneurship class for impoverished Denver residents on Saturday mornings at a local church. She brings extensive experience in the non-profit and education sectors, especially in the areas of network and collaborative development, replication and innovative educational models. She has worked in higher education (Northwest College, Colorado Christian University & Harvard University) and co-founded the StreetSchool Network, which grew to include more than 50 schools in 27 cities under her leadership. Since taking the reins at Generation Schools, Wendy has grown the organization from serving a handful of schools each year to serving more than 60 schools in multiple states and founding a 56 district rural collaborative as a unit of change. She holds a BS in Business Management from Colorado Christian University and an MA in Educational Leadership from Concordia University.  She was a Catapult Fellow and is currently a fellow with the Billions Institute.
Using the framework provided by the Billions Institute, Wendy is currently part of orchestrating large scale social change through three projects:
Increasing student health, well-being and preparation for post-secondary transition through replicating a community-connected social/emotional learning model across rural Colorado School Districts that lack social workers, psychologists and counselors

Disrupting the school to prison pipeline by reducing barriers for adjudicated youth to re-enter public education without delays or penalties by identifying aggressive students and preparing them for sports program participation

Expanding a personalized high school completion model for all ages that includes on-line coursework, life coaching and individualized career and academic experiences that are not time or location bound.